The Japanese have long been associated with well-made, handcrafted, basics design. To dig out their secrets, I've made my way across the Pacific to see how they work first-hand. After spending a month in Osaka, Kyoto, and Tokyo, I have a theory and in fact, it has more to do with architecture and urban design than anything else.
Areas of sprawling high-density markets of shops, stalls, and food counters are scattered across the cities I visited. In these places, bars and restaurants are chef-owned holes-in-the-wall sitting no more than a dozen. Shops are highly specialized with a limited selection. Indoors or outdoors, underground or ten floors up, they all bring a distinct kind of quality and variety. This place in Asakusa, Tokyo absolutely floored me: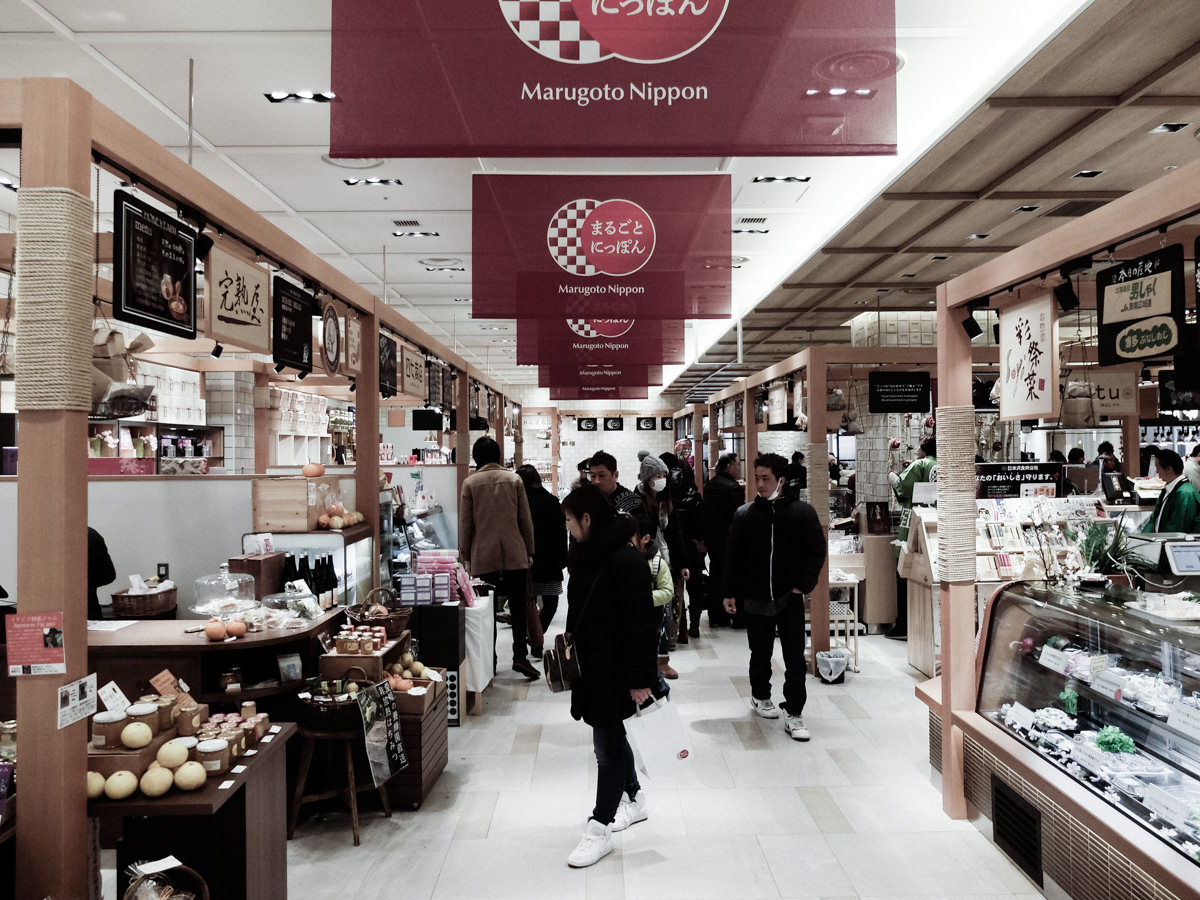 Imagine the above photo without shops and counters of any kind and you'll notice that it's simply a series of small square lots divided by columns with a central pathway connecting them. Put the shops back in and you'll notice that they are all separately owned and they offer their own specific category of products. Small shops encourage face-to-face contact, they're instilled with personality, and they make caring and knowledgeable owners. These are the components of a marketplace.
Now, with self-ownership and human contact comes a sense of responsibility. The Japanese feel personally responsible if a customer is presented with poor services and it's their personal duty to offer the best of themselves. They continually self-improve and they see work and the products they build as an essential part of life. My theory is that this mentality has been brought to them by their dense layout of small, self-owned, specialized, and limited series of businesses.
With that being said, we believe we can bring that layout to the Web. The online superstores of today (Amazon, Ebay, and even Etsy) by their giant size and vast selection do cater to most needs but we're drowned in faceless products with no real sense of quality. Therefore, we're building Make Saturdays as a series of small shops with a limited selection of well-made everyday products, a place for designers to offer their best products, to fund new ideas, and to work towards a better sense of responsibility.